Meet CrystalSound
Powered by AI, CrystalSound offers unwanted-noise cancellation, allows you to speak

AI-powered noise
reduction

Full support for any earphone, speaker, microphone.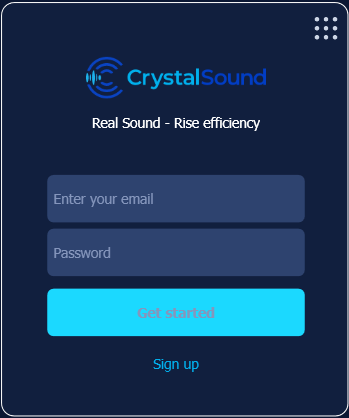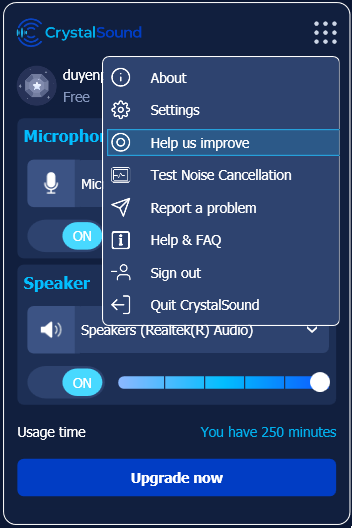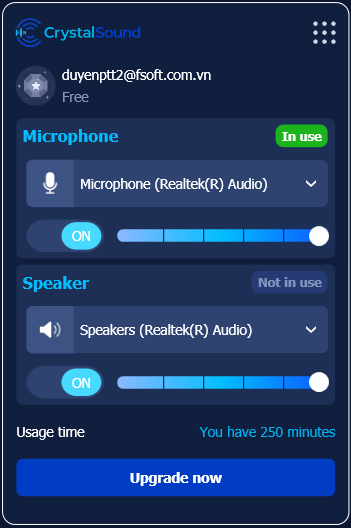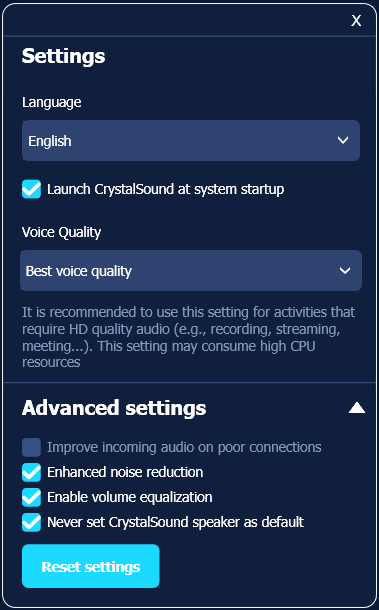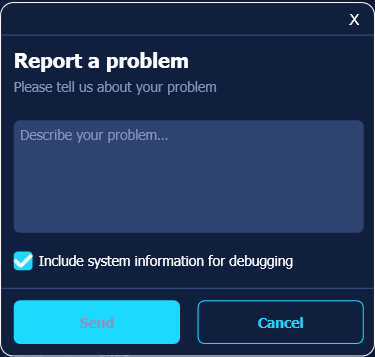 Small tools. Powerful features

Background Noise Reduction
Reduce disruptive ambient noise from you and others in
real-time conversations
High-quality Voice Enabling
Full-band AI model enables significant audio improvement
to deliver high quality voice at 48 kHz
Echo & Room Echo Cancellation
Suppress both the echo resonating from walls of rooms
and the echo that occurs from your own voice.
Audio Loss Concealment
Automatically conceal missing audio caused by unstable connection
and compression during transmission
Personalized Audio Enhancement
Automatically enhance your audio based on your own voice characteristics.
Empowers you and your team
CrystalSound provides benefits to end users and businesses across indutries
Reduce stress and anxiety of working from home
Elevate efficiency of calls and online meetings
Communicate confidently and professionally
Boost business performance
Robust, Secure yet Simple
Powerful technology
Deep neural network technology with thousands of hours of audio learning
Maximum privacy
Locally operate and process audio, ensuring data never sent out of personal device
Easy to use
Friendly interface makes it easy to install and operate in just few clicks
Works With Every Communication App
Tone Down Any Audio Distraction
Listen the difference CrystalSound makes
noise types
Mute noise

What customers tell about us?
"CrystalSound is a simple but robust tool essential for customer service center like us. With CrystalSound, we increase not only customer satisfaction but employee productivity also."
Mr Nguyen Cong Toan
Customer Service Manager